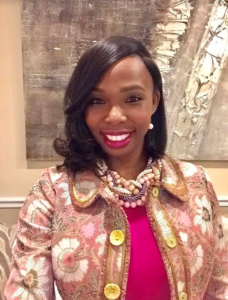 Welcome
We are excited and honored that you have decided to visit the website of the Phi Beta Omega Chapter of Alpha Kappa Alpha Sorority,  Inc., where we believe that SERVICE is the rent we pay to live and prosper on this earth!
Since 1998, we have served Montgomery and Bucks Counties on behalf of Alpha Kappa Alpha Sorority, Inc.  Our commitment to serving  mankind has fostered relationships and partnerships with many other organizations and businesses within the community. Since our  chartering we have provided over $125,000 in scholarships and grants to help in furthering education and the promotion of youth  leadership and development. Our programs of service have been designed to support the vision of our international focus on a local level.
Under the leadership of our International President (2014-2018), Dr. Dorothy Buckhanan Wilson, please check out our program theme Launching New Dimensions of Service.  
As you learn more about Phi Beta Omega Chapter, I encourage you to visit the R.O.S.E Foundation's website, our charitable arm at www.therosefdn.org. Here you can see how our Foundation supports the function of our chapter through monetary and in-kind donations from business, organizations, and patrons.
There are so many ways to stay in touch with us, so please visit and follow us on our social media pages. Stop by, leave a message or come out to one of our events! 
Facebook https://www.facebook.com/akapbo 
Instagram https://www.instagram.com/akapbo 
Twitter https://www.twitter.com/pboaka
Thank you again for stopping by to visit the women of Phi Beta Omega Chapter! We encourage you to not make it your last. We have many programs of service and fundraising events that you are welcome to join us at and we look forward to seeing you there
With Servitude and Sisterhood,
Nia N. Campbell President, Phi Beta Omega Chapter